Enter your dates to see prices
Les Jardins De Millelia 4*
Les Jardins De Millelia is a 4-star hotel offering a sun terrace and a solarium. The hotel represents Arabic architecture in Oulad Mazoug.
This hotel is situated 25 km away from Cyber Park Moulay Abdessalam. The venue is located 130 km from Skoura.
Residents will benefit from laundry, maid service and ironing service.
The hotel offers Turkish bath and massage for body relaxation and revitalization.
Location
Route Planner
Enter your starting point (at least street address and city) to receive driving directions to the hotel.
Driving Directions

Public Transport

Walking Directions
Local Attractions
Train stations

Marrakesh Train Station

27.1 km
Prices & Availability
Please, select dates to see available rooms.
Checking available rooms
Searching rooms…
Photos























Write a review
Your details
Area Information
Hotel address:
Sidi Abdellah Ghiat,, Marrakesh, Morocco
Get directions
Train stations

Marrakesh Train Station

27.1 km
Les Jardins De Millelia Marrakesh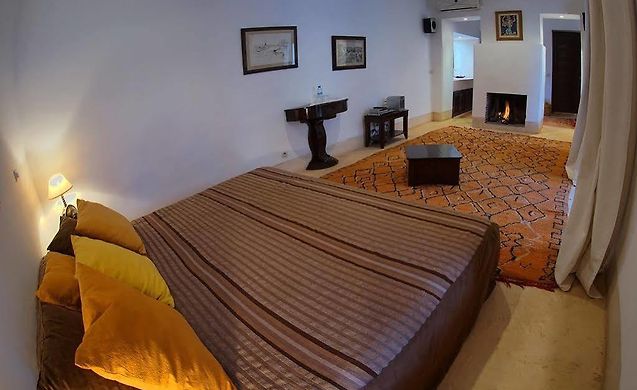 Enter your dates to see prices
Best price guarantee!